NGO advocates cancer inclusion, treatment in NHIS
By Muhammad Auwal 
Founder of Medicaid Cancer Foundation (MCF), Dr Zainab Bagudu has underscored the need for the inclusion of cancer treatment in National Health Insurance Scheme (NHIS), to ensure early detection and treatment.
She gave the advice in an interview with newsmen on sideline of the "Walk Away Cancer'' awareness campaign organised by the Foundation in Abuja on Thursday.
She said although the Federal Government had made efforts toward the implementation of the Nigerian National Cancer Control Plan 2018-2020, more could still be done to ensure sustainable fight against the disease.
According to her, moving forward cancer control and treatment must be covered in all services of the NHIS.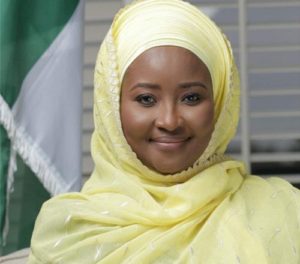 "It is to help cancer patients put away this disease; a lot of things happened in 2018 and it is important that young people key in into this fight to walk away this killer disease.
"We have been able to get NHIS to include some aspects of cancer in its services to cover treatment, but we want the scheme to cover a lot more.
"Inclusion of all cancer patients in NHIS will enable them access cheap and affordable health care services," she said.
The MCF founder said although Nigeria's population had been pegged at over 200million people, to ensure effective control of cancer across the country, state governments must key into the fight against the disease.
Zainab added that it had become imperative for states to cover cancer treatment through NHIS services, because the treatment of the disease was capital intensive.
She said that that though Nigeria was endowed with both human and natural resources to achieve meaningful development, political will as needed at the state levels to effectively check cancer.
"Nigeria is a big country; therefore, there is the need to start doing things at global level.
"It is important that every state start to look at the issue at their level and start by establishing a screening programme.
"The Federal Government has screening programme for almost everything, we have a plan but to implement it is where the problem lies.
"If state governments can start screening at local government by giving vaccination to women and girls, we can eliminate cancer by giving school girls the vaccination."
MCF is an NGO that seeks to harness financial and human resources to aid early screening, diagnosis, treatment of cancer and improve the life of people living with the disease.
According to health experts, Cancer is a group of diseases involving abnormal cell growth with the potential to invade or spread to other parts of the body in contrast with benign tumours, which do not spread.
Its symptoms include  lump, abnormal bleeding, among others while the treatment can be through radiation therapy, surgery or chemotherapy.