Written by Dr Denise Raquel Dunning
October 09, 2014
'Fashion week' just ended for the global development community, when thousands of international leaders convened in New York for the UN General Assembly (UNGA). Presidents, ministers, donors, UN leaders, and CEOs celebrated the newest designs in global development: stylish poverty reduction plans, glamorous partnerships to prioritize girls' education, and beautiful spokespeople for the latest hot issues like climate change and child trafficking.
And just like fashion, everything old was new again – we pulled out our bellbottoms and re-re-visited the importance of meaningful civil society participation at the UNGA. This time around, we focused on the post-2015 development agenda that will replace the once trendy Sachs-inspired Millennium Development Goals.
But while girls are the new development fashion, it's style over substance. We are still failing to design a global development agenda that invests in girls and women – every day.
I attended UN Week with Memory Banda, an 18 year old girl from Malawi who has overcome challenges that most of us cannot imagine. Growing up in a family of six siblings, Memory fought with her single mother to finish school instead of getting married at age 11, the way her sister had to.
Memory wanted to help other girls get an education so she joined the Stop Child Marriage campaign, launched by the Girls Empowerment Network and Let Girls Lead. In a country where five out of ten girls marry before turning 18, Memory advocated with village chiefs to pass laws that successfully protect thousands of girls from child marriage and harmful sexual initiation practices.
During UNGA, Memory spoke powerfully about the importance of investing in girls. Memory boldly asked her Minister of Gender to support a national campaign to increase Malawi's legal age of marriage from 16 to 18 years old. On a panel hosted by the International Center for Research on Women and the Nike Foundation, Memory asked us to do one thing: invest in girls.
Memory reminded us that only 2 cents of every dollar in international funding go to programs focused on girls. Memory explained that every day, our dollars will help girls like her finish school, see a doctor when they need one, learn skills to escape poverty, and become leaders who can transform their own lives, families, communities, and the world.
One problem on Memory's path to changing the world: it costs her $325 per semester to attend college, and she does not know how she will pay her tuition this year. ($325 is less than the price for one night at a New York hotel during UN Week.)
Another problem: for every grassroots leader like Memory, thousands more never set foot in the hallowed halls of the UN, where real decisions are made in small rooms during quiet conversations, privy only to the elite few bearing titles that serve as their cost of entry.
The UN is critical to promoting global development and security, but is failing to accommodate diverse voices, perspectives, and pocketbooks. For example, attending one prominent donor forum held during UNGA costs $20,000 USD – coincidentally the same amount that Let Girls Lead invested in the Girls Empowerment Network over two years to protect thousands of girls like Memory from becoming child brides.
Given these barriers to entry, girls rarely have a seat at the global decision-making table, and too few grassroots activists can afford to "pay to play" at UN Week. But the truth is, we cannot afford their absence. Without meaningful girls' participation, the post-2015 development agenda is doomed.
The majority of people who attend UN Week are committed to creating a more sustainable and equitable world for all people. Many work in true solidarity with the girls, grassroots leaders, and communities we serve. Progressive funders create opportunities for activists to advocate with global decision-makers. For example, the White Ribbon Alliance launched the Usual Suspects, a bold campaign asking UN leaders to create space for civil society leaders like Memory to speak out for global priorities.
But despite these powerful exceptions, our system is broken. We are failing to build a post-2015 development agenda that integrates the voices, values, and priorities of the majority of the world's population. And far too few of our resources are invested in the girls and women leaders who are our best hope for creating a better world.
So here's a radical idea – let's put our money where our mouth is. Let's establish a fund to support more grassroots leaders like Memory to advocate with funders and decision-makers at the UN. Let's give girls a voice in the global conversation. Let's build a post-2015 development agenda that truly invests in girls and women.
Now that UN Week is behind us, International Day of the Girl (#IDG2014) awaits. On October 11, Let Girls Lead and our partners will celebrate girls' power to create change. And we will continue working every day to amplify the voices of girl leaders like Memory – who is now back at home in Malawi, boldly improving her country one girl at a time. Join us!
This blog was originally posted in Impatient Optimists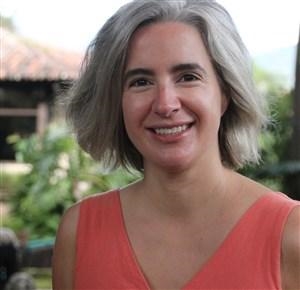 Dr.Denise Raquel Dunning serves as founder and Executive Directorof Let Girls Lead andChampions For Change. Let GirlsLead is building a global movement of champions who empower girls to attend school, stay healthy, escape poverty, and overcome violence. Since 2009, Let Girls Lead's model – endorsed, validated and funded by leading benchmarking organizations – has contributed to better health, education, livelihoods, and rights for more than 3 million girls around the world. Let Girls Lead's sister initiative, Champions for Change, saves the lives of women, newborns, and children by improving reproductive, maternal, newborn, and child health in Nigeria. Champions For Change and Let Girls Lead drive sustainable impacts and systemic change through leadership development, organizational strengthening, grant-making, and advocacy to improve laws, programs, and funding for women and girls. Champions For Changeand Let Girls Lead are based at thePublic Health Institute, a leader in global health and development for 50 years.