By Asma'u Ahmad
The Nigeria Medical Association (NMA) in Enugu State on Monday inaugurated a 22-member committee on Lassa fever following reported re-emergence of the disease in Ebonyi State.
Inaugurating the committee. the state Chairman of the association, Dr Cajetan Onyedum, said the move was necessary to sensitise residents of the state as well as health workers on the need to be vigilant and take necessary action. He expressed the concern of the members of the association over the resurgence of the disease, which according to him, has already recorded casualties.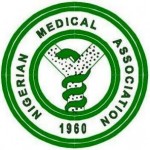 "We got official information yesterday on the death of two of our colleagues following confirmed outbreak of Lassa fever in Ebonyi. "This morning a nurse also died as a result of the same disease while another colleague is in a critical condition."We thought it would be wise to set up this committee due to the proximity between Enugu and Ebonyi in order to check the incidences here," he said.
Dr Onyedum said members of the committee were selected from key institutions in the state, adding that the committee would soon embark on public enlightenment throughout the state.
Responding, the Chairman of the committee, Dr Uche Unigwe, said that Nigerians could no longer deny the outbreak of Lassa fever. Dr Unigwe, who is an expert on infectious diseases, said it was unfortunate that the disease had spread from the initial six states to more than 20 in the country, adding that medical workers needed to be alive to their responsibilities.
"The most important thing is to develop a high index of suspicion so that medical workers can easily identify Lassa fever when they look at patients and protect themselves," he said.
He assured that the committee would embark on aggressive sensitisation of residents, saying everything needed to be done to reduce incidents of death as a result of the disease. He said that medical doctors in the state had the capacity to handle the disease if reported on time, cautioning the public to be more careful in handling food items in their households.
Unigwe advised Nigerians to keep their surroundings clean beside ensuring that rodents which are the primary carriers of the disease do not get in contact with their food stuff.
On his part, the Chairman, Infection and Disease Control Committee, Enugu State University Teaching Hospital, Dr Miriam Chidobem-Ajuba, said that availability of funds was necessary to contain the disease. Chidobem-Ajuba said that the cheering news was that the state government had upgraded facilities at its health institutions.
She said that the Emergency Response Team of the state Ministry of Health had also been strengthened in case of unforeseen circumstances.