By Asma'u Ahmad
The Federal Ministry of Health has provided insurance cover for 48 tertiary health institutions towards protecting the facilities and diagnostic equipment for optimal health care delivery services.
Director, Hospital Services at the ministry, Dr Joseph Amedu, disclosed this during a sensitisation workshop on implementation of assets insurance of parastatals under the ministry on Wednesday in Abuja.
The workshop was organised by the ministry in conjunction with the Consortium of Insurance Companies and Brokers.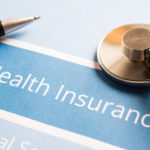 Dr Amedu noted that over the years, the federal government had invested huge amounts of money for building facilities, procurement of diagnostic equipment, vehicles and other essential commodities in 74 tertiary health facilities under the ministry.
He added that the ministry set up an Asset Insurance Scheme in 2011 to ensure that these investments in the health sector were protected against natural disasters and total loss.
According to him, government appointed a number of underwriters to manage the scheme with Niger Insurance Plc as a Lead Underwriter (an insurance underwriters evaluate the risk and exposures of potential clients).
He said survey of the assets of the 74 tertiary health facilities under the ministry was conducted by the insurance companies and brokers.
Amedu said President Muhammadu Buhari had approved the payment of premium for the insurance of critical assets of parastatals under the ministry, stressing that the presidential approval was effected by Federal Ministry of Finance.
"The policy is effective from Dec. 7, 2018, to Dec. 6, 2019, and covers buildings and other critical equipment from fire, flood and other natural disaster,'' he said.
Head Northern Operations, Niger Insurance Plc, Mr Jonah Nedanmanya said in December 2018, Niger Insurance took up a policy for fire and burglary and theft for the asset of the health institutions under the ministry.
"We are here with the stakeholders to sensitise them on insurance.
"When you take up insurance you need to understand what the cover is all about, and understand how to respond in the event of unforeseen events that could happen in their various locations,'' he said.
He added that the workshop also aimed to empowering the participants on the best ways to respond to claims, document processing for seamless relationship with them.
He added that only 48 out of 74 tertiary health institutions had keyed into the programme, because at the beginning all the tertiary health institutions were asked to provide their information and subscribed.
He said only 48 were able to provide
information and subscribed to it, however "we are not saying that the rest cannot join but when we get their information we can slot them into the programme."