By Asma'u Ahmad
The Executive Secretary, National Health Insurance Scheme (NHIS), Professor Usman Yusuf, has tasked the Health Maintenance Organisations (HMOs) on proper treatment of enrollees in the scheme for effective healthcare provision.
He said this during a courtesy and inspection visit to the University of Ilorin Teaching Hospital (UITH), in Ilorin on Friday. "HMOs are not doing their job, and we cannot be complacent and allow less treatment of our enrollees."
HMOs are private or public incorporated company registered by the NHIS scheme solely to manage the provision of healthcare services through healthcare facilities accredited by the scheme. Prof. Yusuf warned that HMOs must change their attitude in the treatment of their services to people.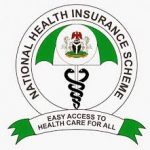 The executive secretary cited non-payment of funds to hospitals as at when due for effective treatment of enrollees as one of the complaints against the HMOs.
He also frowned at lack machinery put in place by HMOs to sensitise and enlighten enrollees on their rights to get effective healthcare services. "The NHIS is built on the premise of serving the ordinary citizens in area of healthcare provisions. "Enrollees are our people and we must impact positively on their lives," he said.
The NHIS boss explained that about N55 billion had been  budgeted for primary healthcare in order to prioritise  basic health commodities such as vaccines.
According to him, such funds will be accounted for equitably to ensure it gets to the ordinary citizens through the provision of healthcare.
Yusuf said that every Nigerian was entitled to quality healthcare services, adding that the scheme would do all it could for the ordinary Nigerian to benefit from it.
He therefore appealed to healthcare providers in the country to shun going on strikes and try to address their issues through dialogues.
The Chief Medical Director of UITH, Prof. Abdullahi Dasilva, said that the Tertiary Hospital would soon commence its UITH Community Health Insurance Scheme. He promised that the UITH would do its best to promote quality healthcare delivery in the state.