By Haruna Gimba
A former Minister of Health, Professor Onyebuchi Chukwu, said that Nigeria was losing N175 billion annually to medical tourism.
Prof. Chukwu made the claim at opening ceremony of the 2017 Faculty of Clinical Sciences 10th Faculty Week & Scientific Conference of the Obafemi Awolowo University, Ile-Ife, on Tuesday, with theme: "Medical Tourism in Nigeria".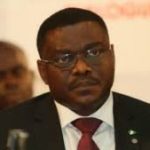 He said that the wasted fund was more than 50 per cent of the proposed total budget for 2018 for the federal health sector. According to him, the health sector is being denied the much needed funding which is affecting its development.
"Skill proficiency becomes a victim as both trainers and trainees are not exposed to enough cases and of course quality of care ultimately suffers. As outbound medical tourism gradually becomes the preference of patients, the local sector loses the confidence of the populace resulting in low esteem and loss of morale among the health
personnel," he said.
He called on federal government to support the health sector by providing standard medical equipment that will compete with those found outside Nigeria, so that people will partronise local medical facilities.
Also speaking, the Group Chairman of Mutual Benefits Assurance PLC, Lagos, Akin Ogunbiyi, called on federal government to address the issue of medical tourism. Mr. Ogunbiyi said that Nigeria leaders needed to release enough fund and provide modern equipment that would boost the health sector. He added that Nigeria has competent professionals that are qualified to treat all ailments, and called on the government to standardise the health sector.
In her remarks, the Dean of the Faculty of Clinical Sciences, OAU, Ife, Bernice Adegbehingbe, said the theme of the week was carefully selected because of the realisation that medical tourism was a threat to the delivery health care services. She canvassed public private partnerships in funding of highly sophisticated diagnosis tools, adding that development of innovative procedures and treatment must also be encouraged.
The Dean said a lot of advancement had been introduced into health care delivery service across the nation, but awareness was generally low due to restriction on advertisements. She urged the government to allow medical practitioners to educate Nigerians on services they offer as obtained in foreign medical centres.