By Asma'u Ahmad
The Association of Community Pharmacists (ACPN), has urged governments at all levels to provide the masses with functional healthcare services to reduce reliance on quacks and self medication.
Chairman of ACPN, Mr Christopher Egwom, disclosed this in Aba on Monday during an interview with newsmen.
He said that unless the government provided good functional healthcare for the poor, transiting to a system of purchasing certain drugs only through prescription may increase black market drug deals.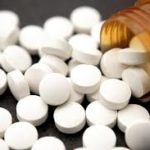 Egwom said that in the 70s, Nigerians in rural areas and towns accessed dispensaries and government hospitals which met the people's medical needs and reduced their reliance on quacks and self medication.
He said that the provision of good medical services to Nigerians some years ago which strengthened the health system exacted control on drug distribution, purchase and access.
According to him, unless a protective healthcare system is put in place before the prescription system begins operation fully, black market sales and drug abuse rates may likely go up.
"Persons who patronize quacks or do self medication are pushed into such hazardous actions because they are poor and cannot afford full and proper medical services,'' Egwom said.
He noted that there was the need to make the National Drug Policy functional in all areas it applied to ensure safety of Nigerians in the new drug dispensation.
Egwom also decried the attitude of some people who took drugs and drug related substances just because they had National Agency For Food, Drug Administration And Control (NAFDAC) numbers on them.
"NAFDAC number is not a medical prescription which makes the consumption of the particular drug by a patient fit and proper.''
He urged people to verify if the products they bought were certified by NAFDAC in order not to endanger their lives.