Stakeholders in the health sector have met in Abuja on Wednesday, to fashion out ways toward achieving  Universal Health Coverage (UHC), in the country.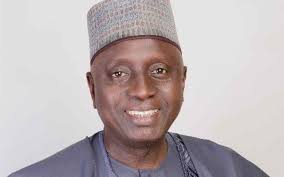 The Chairman of the Senate Committee on Health, Senator Ibrahim Oloriegbe, Chairman, told newsmen that the three-day summit would examine the implementation of the Basic Healthcare Provision Fund (BHCPF) which is key to achieving UHC in Nigeria.
President Muhammadu Buhari appropriated N55.1 billion, which is one per cent of Consolidated Revenue Fund (CRF), to cater for the BHCPF in fulfillment of the National Health Act, 2014, in 2018.
Already, 50 per cent of the money for 2018 has been released, with the Federal Ministry of Health saying recently that it was hopeful of a hundred per cent release.
International partners such as the World Bank, Bill and Melinda Gates Foundation, and USAID are also contributing to the Fund. The brand name for this Programme is 'HUWE' meaning life.
According to Oloriegbe, the summit will deepen the understanding of the legislators on the concept of UHC and their roles towards achieving it.
The chairman said that the summit would map out the role of lawmakers towards the implementation of BHCPF, within the context of the National Health Act ,(NHA), 2014.
He said that it would also appraise the progress of implementation of the communique of the second Annual Legislative Summit.
Oloriegbe said that the summit would reach a consensus on the Strategic Framework for the National Legislative Health Agenda to guide the activities of the legislators for the next four years, and prioritise activities for Year 2020.
He, however, added that the summit would deliver a consensus built on Strategic Framework for the National Legislative Health Agenda, focusing on efficiency and effectiveness.
"The summit will map out a work plan for year 2020 and set a path to guide the legislators," he said.