By Haruna Gimba
The Global Affairs Canada (GAC) in conjunction with the United Nation's Children Fund (UNICEF) said it has immunized more than two million children in rural communities of Jigawa, Niger, Taraba and Zamfara states in the past one year.
UNICEF health specialist and the National Coordinator of the Hard To Reach (HTR) project, Esther Obinya, told newsmen in Jalingo on Saturday, that the initiative of reaching rural communities with vaccines was recording a lot of success.
She disclosed that the HTR project was able to reach more than 900,000 pregnant women in the four states with ante-natal and post-natal services and commodities within the period.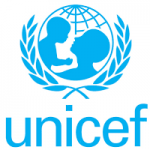 Esther Obinya stated that the HTR, which is aimed at eradicating polio and strengthening health care in remote communities, is enjoying support from the federal, state and local governments in all the four high-risk states where the project is ongoing.
She disclosed that more than 3,000 settlements had been visited at least three times since the project began in March 2016.
She identified security breach occasioned by the frequent communal clashes, hazardous terrains, political interference and getting the right technical personnel, especially, Nurse-Midwives as the major challenges of the project.
The Bill and Melinda-Gates foundation had carried out similar exercises in Borno, Yobe, Kaduna, Bauchi, Katsina, and Kano with very good results, she said.
The coordinator who was in Taraba to supervise the Quarter 3, 2017 Review Meeting of GAC/HTR for Jigawa, Niger, Taraba, and Zamfara states, also called on the benefiting states to work assiduously to sustain the project which would end in December 2018.
Delegates from the four states had earlier undertaken field trips to some Hard to Reach communities in Ardo-Kola and Jalingo Local Government.
It would be recall that the World Health Assembly had in 2012 asked the World Health Organisation to formulate a programme that would eradicate polio worldwide when it was discovered that Nigeria, Afghanistan, and Pakistan had remained the three most endemic countries that were left with polio.