By Asma'u Ahmad
The United Nations Children's Fund, (UNICEF) said it had supported Kaduna State Government with more than N1.2 billion in meeting the needs of women and children in 2018.
UNICEF Chief of Field Office in the state, Dr. Zakari Adam, made the disclosure at the opening of a two-day End-of-Year Review Meeting and Work Plan for 2019 in Kaduna.
Adam listed the areas of interventions to include education, health, water sanitation and hygiene (WASH), nutrition, immunisation and HIV/AIDS.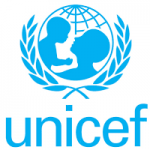 He commended the Kaduna State Government for its commitment towards improving the quality of life of children and women in the state.
He explained that the review meeting had provided the agency an opportunity to examine the achievements recorded so far in 2018 as well as identify the challenges.
"We have achieved results in the various programmes and we also faced challenges.
"We will look deeper into the challenges and analyse the situation, so we could determine if we have gotten value for money.
"This will also help us ensure that challenges faced in 2018 are address in 2019 for smooth implementation of intervention programmes," Adam said.
Also speaking, Alhaji Mahmoud Yamusa, the Permanent Secretary, Planning and Budget Commission, said that apart from reviewing achievements, the meeting would also help stakeholders to set targets for 2019.
Represented by Mr Yusuf Auta, Deputy Director, Development Aid Coordination, Yamusa urged participants to come up with realistic targets in order to meet the yearnings of the people of the state.