By Asma'u Ahmad
A medical practitioner, Dr Olatunde Afolayan, says making Family Planning (FP) a social norm in the country will boost the economy and discourage Nigerians from migrating to foreign countries in search for better life.
Afolayan said this at an FP Sensitisation Programme organised by Sparkle Foundation and Agents of Change in collaboration with the Nigerian Urban Reproductive Health Initiative (NURHI), at Makoko community in Lagos.
He said multiple births or lack of birth control contributed to the high rate of poverty, lack of infrastructure and economic challenges fuelling the citizens' desire to travel abroad legally and illegally in search of economic prosperity. According to him, planning the economic development and growth of the nation starts with planning the family.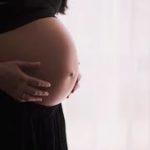 "Family planning should become a 'must' in Nigeria of the 21st century because we cannot continue to give birth in an unplanned manner. Having multiple children in unplanned manners can be very overwhelming because you cannot cater for them adequately and this is why poverty, hunger, unemployment, maternal and child mortality are on the increase.
"Multiple births can also disrupt government plans, with the country's economy and infrastructure struggling to cope with volatile population growth. A population growth that is not properly managed will in most cases, give rise to mass unemployment and mass migration to cities like in the case of Libya," he said. Afolayan noted that developed countries plan and turn around their economies positively through FP.
"We need to adopt family planning so that our society and country can be like the `White man's' country; the land that we envy so much. The beginning of their development was through birth control, which is why they are able to plan their family, society and their countries," Afolayan said.
While demonstrating the application of the different methods of FP, Dr Adeola Duduyemi of NURHI said that the essence of their activities was to ensure that every pregnancy was by choice and not by chance.
"We want to ensure that every pregnancy is safe; the campaign on the importance of family planning is aimed at reducing the high rate of maternal, infant and child mortality in Lagos State and in Nigeria. "Spacing a child through family planning methods helps the mother to regain her health after delivery; it also gives the woman the opportunity to love and give attention to her husband and children," she said.
Also speaking, Founder, Sparkle Foundation, Mrs Olasumbo Ojuroye, said the organisation saw the need to sensitise masses on the need for FP in order to improve the health and living conditions of the citizens. Mrs Ojuroye said the campaign was brought to Makoko community because it was a suburb and a deprived area of the state with little or no access to adequate information.
Chairman of Yaba Local Council Development Area, Mr Omiyale Kayode, appealed to residents to embrace FP so as to improve their quality of life and secure their future.