By Asmau Ahmad
Thursday 2nd November 2017 (today) will go down the memory lane as the Executive Governor of Kano State His Excellency Dr Abdullahi Umar Ganduje assented the much awaited Kano State Health Trust Fund Law (KHETFUND) passed by the state assembly on Tuesday 11th July 2017.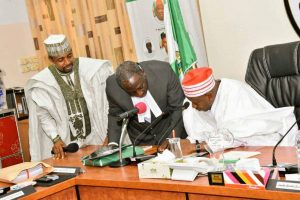 The Kano State Health Trust Fund Bill (KHETFUND) which had witnessed overwhelming majority votes at the floor of the house on Tuesday 11th July 2017. The law will ensure sustainable financing of the health sector in the state to be funded as proposed via a monthly 5% deduction of the total revenue generated from taxation and 1% monthly from total statutory allocation to the 44 LGAs of state. It is estimated that despite the economic recession, this fund will generate at least N2.5b yearly to the health sector.
Governor Dr Abdullahi Ganduje has expressed his passionate and final commitment to assent the law this week at the end of a closed door meeting that ended at the early hours of Monday 30th October 2017 precisely 3am with his Commissioner of Health Dr Kabir Ibrahim Getso and Dr Aminu Magashi Garba the Chair Board of Trustees of Community Health and Research Initiative (CHR).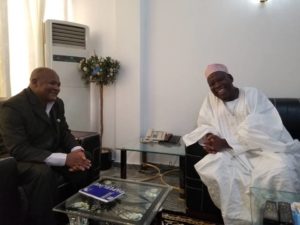 CHR has led a successful, rigorous and back to back 10 months advocacy and technical support upon a formal written invitation by the Kano State Legislative Assembly to develop and pass the bill in to law.
Kano State located in Northern Nigeria has over 15 million population (the size of many African countries) and the most populous state with the highest number of federal constituencies.