Enugu Govt to revitalise 51 PHCs
By Muhammad Auwal 
The Enugu State Government says it will revitalise 51 Primary Healthcare Centres (PHCs) in the 17 local government areas of the state this year.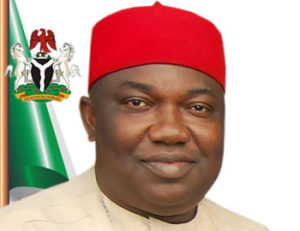 Dr Executive Secretary of Enugu State Primary Health Care Development Agency (ENS-PHCDA), Dr George Ugwu, made this known to the newsmen in Enugu.
He said that no fewer than three PHCs would be revitalised and made functional in each of the 17 council areas in 2020.
Ugwu noted that Governor Ifeanyi Ugwuanyi had emphatically assured the revitalisation and functionality of the PHCs.
"To this end, the governor has inserted the planned revitalisation inside budgetary allocation for 2020,'' he said.
According to him, accessibility and affordability are key to rural people getting quality healthcare in their localities.
"For these accessibility and affordability of healthcare for the rural people, that is why the state government has set-up the Enugu State Universal Healthcare Coverage Agency and made about N200 million budgetary provision for it.
"The PHC centres to be revitalised and made functional will require more doctors and nurses to provide the needed healthcare services to the rural people,'' he said.
Ugwu said that ENS-PHCDA would also set up PHC Ward Development Committee at the rural levels to see to the day-to-day running of the revitalised PHCs.
"They are to know what is ongoing in the PHC centres, and ensure availability of electricity, water and functionality of health professionals posted as well,'' he added.
Newsmen reports that the state government recently revitalised PHCs in the three senatorial zones.
The revitalised PHCs are located in Abakpa, Oji River and Nsukka.