By Asma'u Ahmad
The Federal Ministry of Heath has advocated the restructuring of Health Maintenance Organisations (HMOs) in the operation of the National Health Insurance Scheme (NHIS) over alleged mismanagement of N351 billion.
The Minister of Health, Professor Isaac Adewole, made the call on Wednesday in Abuja while addressing participants at investigative hearing on healthcare services, organised by House of Representatives Committee on Healthcare Services.
Our correspondent report that the hearing focused on compliance rate
of HMOs to the NHIS contributions, and utilisation of funds by the health care providers and inhumane treatment of enrollees.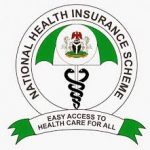 The minister represented by the Director of Health Services in the ministry, Mr Wampada Balami, said that the hearing would afford the committee the opportunity to determine the necessity of HMOs in the NHIS.
He said that while over N351 billion premium had been received from the NHIS by the HMOs, only four per cent of Nigerians have been covered so far.
He urged the house to direct the immediate stoppage of further
disbursement of funds to the HMOs.
The minister described the efforts of the National Assembly to reposition the scheme as a "step in the right direction.''
"There have been complaints by previous and present NHIS leadership of attempts to undermine their authority by representatives of HMOs who are on the board of the agency.
"Such a situation breeds conflict of interest; the presence of HMO representatives on the board tends to challenge the powers of the NHIS to regulate and sanction erring organisations," Adewole said.
The Executive Secretary of the NHIS, Professor Yusuf Usman, expressed
gratitude to the committee for the investigation, saying that for 12 years, the HMOs had not been called to account for their "misdeeds".
He said more than 70 new born babies and over 100 women die daily from avoidable mortality, even though they are on the scheme. "Millions die across the states and there seemed not to be time to fight these anomalies until now. The number of Nigerians covered by
the NHIS after 12 years is 1.5 per cent of the population," Dr Yusuf said.
Declaring the hearing open earlier, the Speaker of the House, Mr Yakubu Dogara, represented by the Deputy Minority Leader, Mr Chukwuka Onyema, decried the poor rate of coverage by the scheme.
Mr Dogara called on stakeholders to demonstrate patriotic spirit in their deliberation, saying that the task of making the nation's health sector work for the benefit of all lay with all Nigerians.
On their part, the HMOs, represented by their chairman, Dr Tunde Ladele, told the committee that NHIS position centred on hatred for health maintenance organisations.
"All the actions of the executive secretary of the NHIS since July 2016 pointed to a clear case of open hatred for the operators of health maintenance organisations. It is direct victimization, deliberate attempt to stifle, disrupt and destroy the health insurance scheme," he alleged.