By Asma'u Ahmad
The Federal Capital Territory (FCT) Primary Health Care Board said it has initiated steps to improve reduction in maternal mortality in the territory.
Acting Executive Secretary of the board, Dr Ndeayo Iwot made this known in an interview with the newsmen in Abuja. Iwot said that the overall aim of the board was to ensure that no single woman died in the process of giving birth.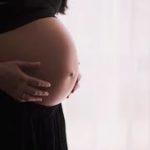 "The board has the mandate to plan, support, and coordinate primary health care activities in the FCT. "Integral to this mandate is the issue of child/maternal mortality, which is prevalent in most rural communities in Nigeria, and we are committed to eradicating it, or at least, reducing it to the barest minimum
"We started with our maternal and pre-natal death reviews, by reviewing every single case; this helps us to get to the root cause, address that root cause and ultimately minimise maternal death,'' he said.
He also said that the board had embarked on training of health extension workers, as skilled birth attendants, to bridge the gap of inadequate birth attendants in most FCT's communities.
"Maternal mortality are usually prevalent when deliveries are not being assisted by qualified health workers. "The current numbers of such health workers are not favourable as we have only achieved 30 per cent of the required minimum number of staff in the FCT primary health care board.
"We now have to go by the national policy of task-shifting and task-sharing, by training these health extension workers across the six Area Councils in the FCT. "The first batch of 30 health workers were trained in 2018, and a second batch of 30 would soon commence training."
He also said that the trained health extension workers would help to reduce maternal mortality to the barest minimum in FCT rural communities.
The acting executive secretary thanked development partners like WHO and UNICEF for supporting most of the board's primary health care initiatives.
"Funding always poses a challenge in implementation of our plans, but with the support of partners like WHO and UNICEF, we have been able to achieve a lot.
"The Saving One Million Lives (SOMIL) grant from WHO for instance, is a big funding relief for primary health care. "SOMIL is basically for reproductive and child health, and is driven by results. "The more results you get, the more the funding and we are actually getting results,'' he said.