By Asma'u Ahmad
The Katsina State Council of Islamic Scholars (Ulama) says it will partner with National Drug Law Enforcement Agency (NDLEA) in fighting consumption of hard drugs in the state.
Secretary of the Council, Malam Shehu Abubakar, made this known in an interview with the newsmen shortly after the council's monthly meeting in Katsina.
"There is rampant sale and consumption of prohibited drugs by youths and women in Katsina state, the council is disturbed over this ugly trend," he said.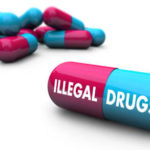 Abubakar noted that NDLEA needed support and assistance of clerics and parents in the state to halt the situation where youth take drugs indiscriminately to their own detriment.
"We have resolved to assist NDLEA to fight against sale and consumption of illicit drugs as the habit of the youths has a negative impact on the leaders of tomorrow," he said.
The secretary said very soon the council would embark on sensitisation of the people of the state to the dangers associated with sales and consumption of hard drugs by the youths.
He also appealed to politicians in the state to desist from providing illicit drugs to youths for the purpose of influencing their behaviour during electioneering and other political activities.
"We appeal to parents and guardians to monitor their wards so that they will not be involved in the consumption of illicit drugs and doing dirty jobs for the politicians."
Malam Abubakar also appealed to Muslims in the state to set aside personal interest and ensure unity among them.
According to him, members of the council offered prayers to God to assist President Muhammadu Buhari to handle the affairs of the country effectively.
"We also prayed for peace and stability of our nation as well as members of the councils who passed away,'' he said.