By Asma'u Ahamd
The Nigerian Medical Association (NMA) has appealed to the Federal Government to increase budgetary allocation to the health sector to improve healthcare delivery in the country.
NMA South-South Caucus Chairman, Dr. Aniekeme Uwah, made the appeal in an interview with newsmen in Uyo, Akwa Ibom state capital.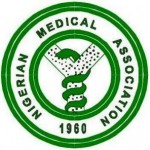 Dr. Uwah, who also spoke on the association's forthcoming South-South Retreat, said that the challenges confronting the nation's healthcare delivery were due to inadequate budgetary provision for the sector.
He noted that an African Heads of State Summit held in Abuja in 2001 agreed that at least 15 per cent of national budget of African countries be allocated to health.
He said that Nigeria had never allocated more than six per cent of its budget to the health sector.
"That is why you see that doctors in the South-South going on strike because budgetary allocation is not up to what they expect from the Federal Government," Dr. Uwah said.
He recalled that the National Council of Health meeting held at Umuahia in 2016 passed 58 resolutions on healthcare, 21 per cent of which were implemented by the government.
Dr. Uwah, who also NMA Chairman in the state, said that the nation's health sector was in a `state of decay' and required urgent government intervention.