By Asma'u Ahmad
The Nigerian Medical Association (NMA) FCT chapter, says it has trained 50 healthcare workers in the Kwali Area Council of Abuja to reduce neonatal mortality.
Chairman of the Organising Committee, FCT NMA, Dr Emeka Ayogu, told newsmen in Abuja that the training was part of activities for the association's 2018 Annual General Meeting (AGM) with the theme "Reversing Nigeria's Health Indices: Role of Stakeholders."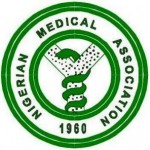 Ayogu, who stressed the need for health workers to be professional in their responsibilities, added that, "training of healthcare personnel in Kwali Area Council to help babies to breathe is part of our corporate social responsibility.
"There is an urgent need to teach medical personnel in rural areas because of high neonatal mortality in such areas. The FCT chapter of the association thought it wise to invite experts to teach health personnel on how best to take care of newborn babies.
"Even though we had organised such training in the past, we are training 50 health workers today from different healthcare facilities in Kwali Area Council.