By Asma'u Ahmad
A Medical Laboratory Scientist with the National Veterinary Research Institute, Mr Solomon Chollom, has called on the Federal Government to resuscitate its human vaccine production laboratories to prevent diseases in the country.
Mr Chollom, who spoke with newsmen on Tuesday in Jos, said that the local production of vaccines would not only make such vaccines available and applicable to our peculiar health situation but also generate foreign exchange for the government.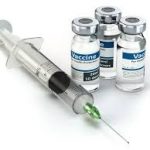 He said some vaccines production laboratories in parts of the country had been moribund and that th government should revive them all to safe the nation's health sector.
He lamented that the country is currently at the mercy of other countries that produce vaccines, with strains of organisms that may be entirely absent or different from the ones circulating in our climate.
"If Nigeria commences the production of vaccines, it will help to curtail deaths caused via preventable diseases and which are reemerging with new strains that are peculiar to our terrain," he said.
Chollom further said that if vaccines were produced in the country it would also curtail the issues of impotent vaccine, as the vaccines would get to the users faster and administered at its best.
He further said that there was need to strengthen the regulatory institutions in the health sector as a means of forestalling quackery, in the interest of the unsuspecting public who are at the receiving end of such unwholesome practices.