By Ndidi Chukwu
The Africa Health Budget Network (AHBN) has re-launched the #ValueOurHealth campaign for the 2nd time to bring into focus government spending on health, women and young people. The re-launch took place during the concurrent session 'Using accountability to advocate for girls and women' at the Women Deliver Conference taking place at Copenhagen, Denmark on Wednesday 18th May 2016.
Re-launching the campaign the Coordinator and Founder of AHBN, Dr Aminu Magashi Garba seized the moment to call on African governments to increase access to budget information and to provide more opportunity for public engagement in the budgeting process.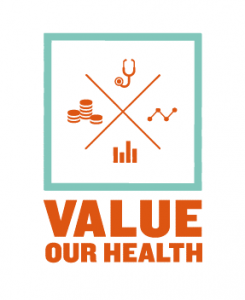 'We need to expand the space for civil society organizations, the media and members of the general public to participate in budgeting," he said.
A 2015 scorecard sourced from the Open Budget Index has shown that many African countries were ranked low on budget transparency and public participation. Dr. Magashi stressed that said citizens have a right to say how they wanted public funds spent, paving way for better spending.
"The more we have information and engage with leaders, we begin to see changes in our lives," Dr. Magashi added.
#ValueOurHealth campaign was first launched at the Spring Meetings of World Bank/IMF, April 2016  in Washington D. C, United States of America.