By Aminu Magashi Garba
The Bauchi State Government under the leadership of His Excellency Governor M. A Abubakar has released the sum of Eighty Million Naira (N80m) to the State Routine Immunization Basket Fund which totaled about 50% of the 2016 approved budget. Health Reporters (HR) has authoritatively gathered that the funds was paid on Thursday 3rd March 2016 and is already in the basket fund bank account jointly managed with BMGF and Dangote Foundation.
Earlier on Wednesday 20th January 2016 the Executive Governor of Kaduna State Mallam Nasir Elrufai had hosted 6 Northern State Governors (Kano, Kaduna, Sokoto, Yobe, Borno and Bauchi) for Routine Immunization with the Co-chair of the Bill and Melinda gates Foundation (BMGF) Mr. Bill Gates and President of Dangote Group, Alhaji Aliko Dangote.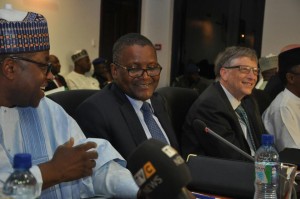 In his response to a presentation during the ceremony on Routine Immunization performance review the Governor of Bauchi State Barrister M A Abubakar has this to say
 "We are committed to saving lives of our children and to demonstrate such, we have allocated 15% of our total budget to health sector in line with Abuja 2001 declaration and we have also launched a 5 point health agenda tagged 'Lafiya Garkuwa' and one of its pillars is to improve coverage of Routine Immunization. Last year we have paid all our counterpart funding and we will pay 50% of this year's requirement before end of February."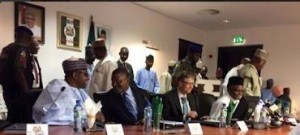 Previous article documenting the event can be found via this link https://healthreporters.info/2016/01/26/immunization-holding-6-governors-to-account/